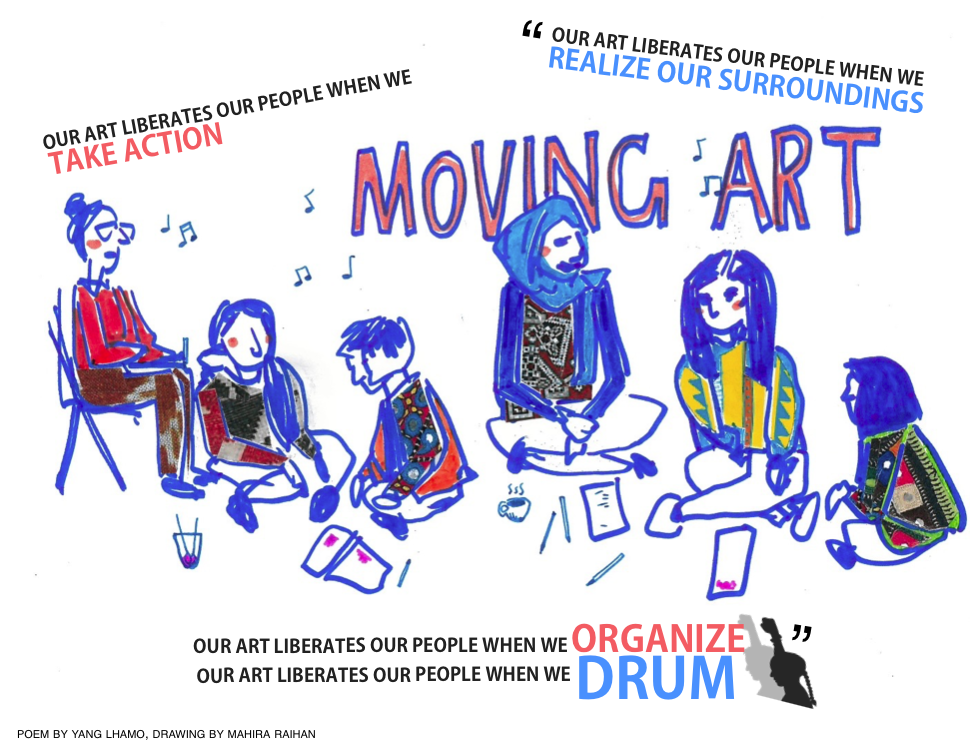 "Art with organizing is all about building people's power and finding strength in our communities; and art has always existed in our communities…that's where our power lies"
Moving Art is DRUM's first program to support the leadership of working-class Indo-Caribbean & South Asian cultural workers. Moving Art members make art collectively that is grounded in our communities' experiences and dreams of liberation.
At Moving Art, we follow collective processes to produce art that uses our culture to tell our communities stories. We believe the process of art-making is just like organizing - bringing our people with a common vision to create something together.